class="shogun-root" data-shogun-id="5e65a22bbbebd6006b425d83" data-shogun-site-id="c9b1ba7c-fb53-492f-8e2d-caeeff9d708a" data-shogun-page-id="5e65a22bbbebd6006b425d83" data-shogun-page-version-id="5e65c4c78f3600004f916fdc" data-shogun-platform-type="shopify" data-shogun-variant-id="5e65c4c78f3600004f91711d" data-region="main">
Hillbilly Cider's owner, head brewer and RFS (Rural Fire Service) veteran Shane McLaughlin defended first his home at Bilpin in the NSW Blue Mountains and then his brand new cider shed a few kilometres away from the fires that raged throughout December. The fourth-generation Akubra wearer says the only casualty was his trademark Sombrero, which now greets the world minus a band.
Tell us some of Hillbilly's back story.
We moved to an orchard in the heart of apple country at Bilpin in 2007 and I started making cider in a cellar I dug under our house. We opened a cellar door three years ago and last year we planned a much larger venue that also served food. We've rebuilt an old shed and used recycled material. Everything in it has a story whether it's tin I picked up on the side of the road, old tennis court lights from my family's sheep property out west, or timber from the 2013 fires on our property It's very Hillbilly!
What was the impact of the bush fires?  
We spent most of December fighting fires: Our cellar door was closed, the road was closed and our local Christmas markets were cancelled. I was fighting fires and recurring spot fires on our road both on our property and our neighbours' for about a week before the fires hit the new cellar door that we'd been building since June.
How close did the fires get?
Way too close! An 80-metre wall of flames hit the shed and everything was on fire. A mate had stayed with me to help and the two of us managed to save the building. To be in the epicentre like that was unbelievably hot — I was fully kitted out in fire gear — but still felt like I was melting. My trusty Akubra survived the night, but sometime later I realised the hat band had melted off.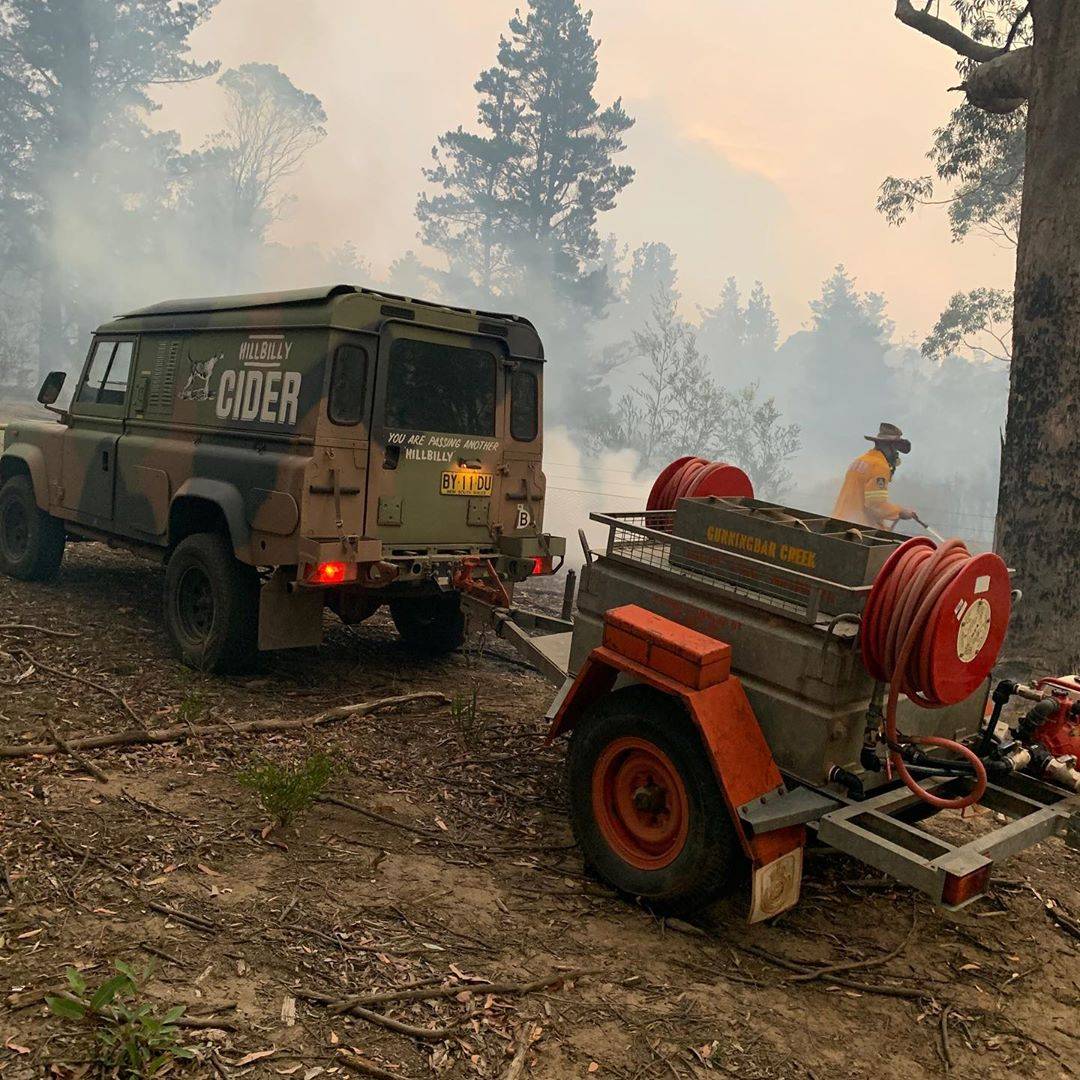 What are you looking forward to?
We were due to open the new shed in December but, as you can imagine, the fires delayed us. My only focus during this period was fighting fires 24 hours a day, so everything work-related was completely put to one side. We were finally ready to open just a couple of weeks ago, so now we can truly start the road to recovery.
Has there been an upside to this dreadful summer?
People we didn't even know have been very supportive and we're lucky to live in a tight-knit community. It's also raised awareness of the wonderful work the RFS does. If anybody is looking for a worthy cause to support, I urge them to remember the amazing firies.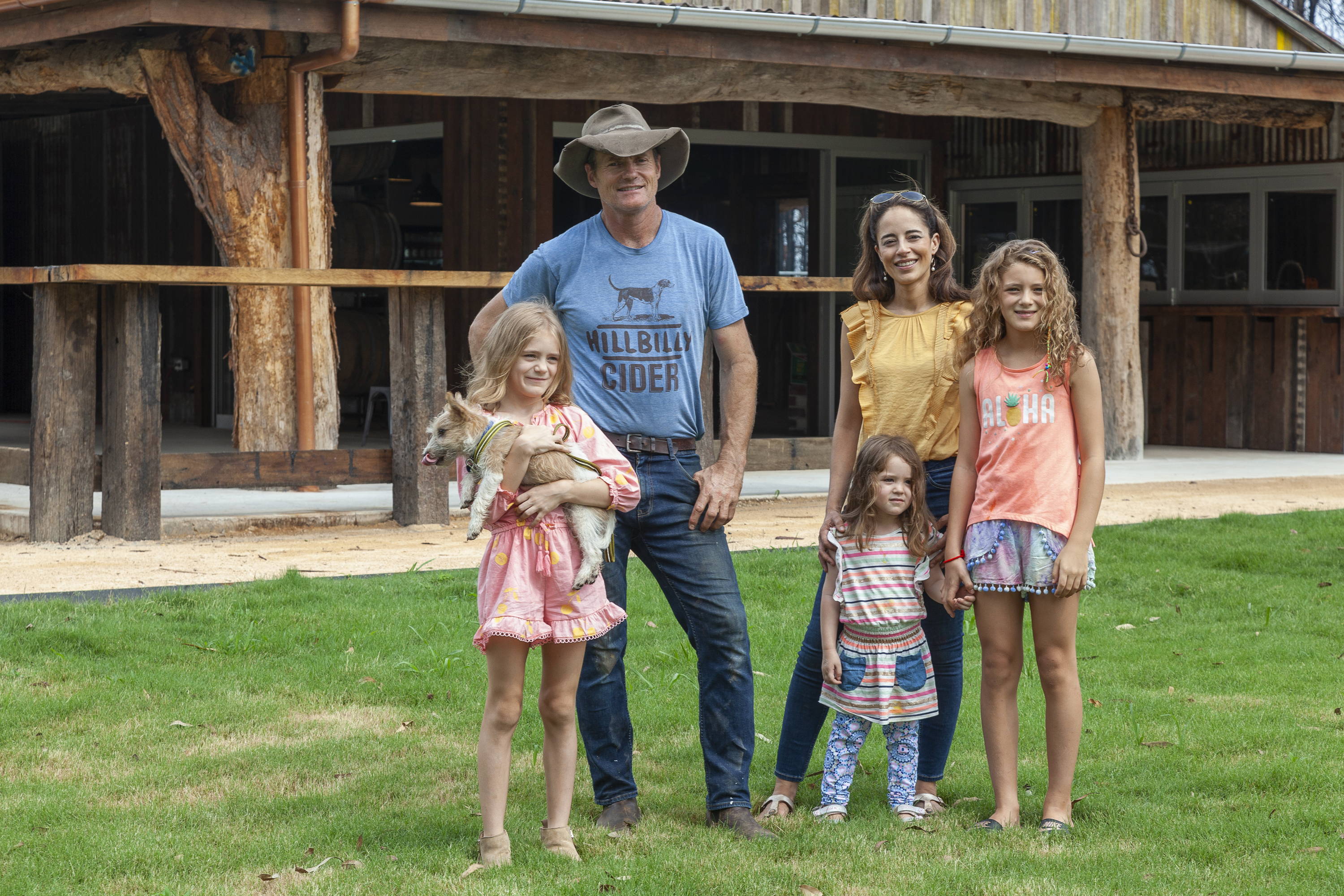 The fires might be out but the regions affected still need our support. You can find more info at "Buy from the Bush", "It's My Shout", "Empty Esky" and @SpendWithThem on Instagram.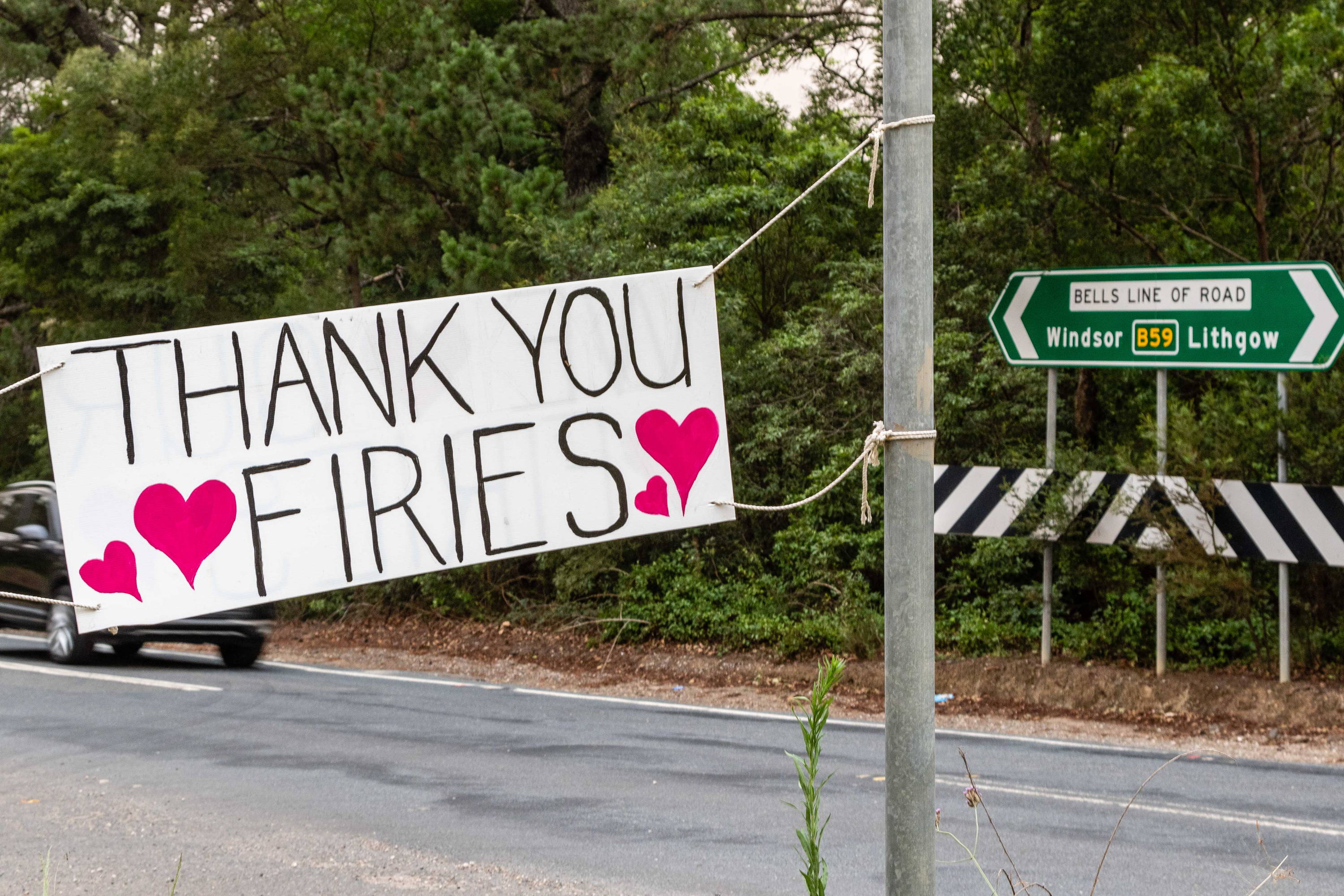 ---